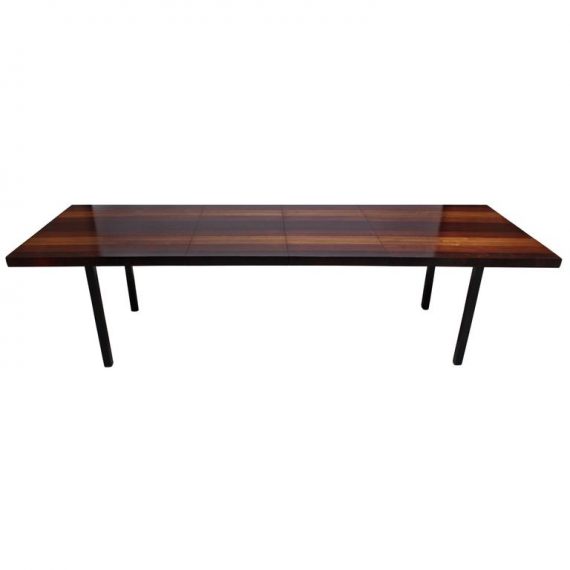 Milo Baughman Mixed Wood Dining Table for Directional
This Milo Baughman dining table was designed for Directional in the early 1960s and is comprised of walnut, rosewood and English brown oak banding (original black lacquer on legs and apron is intact and is a matte finish, not polished or glossy). The table includes the two bookmatched leaves that blend seamlessly with the table when in place. Each leaf measures 20″ long. Without the leaves: 72.25″ L. With one leaf: 92.25″. With both leaves: 112.25″.
Condition Notes: Good. When displayed horizontally, there is one repair to the right edge that has been matched to the banding and isn't overly noticeable (see images). Overall, the surface restoration resulted in a near perfect outcome sans very minor / subtle wear.
H: 29.25″ x W: 72.25″ x D: 39.1″