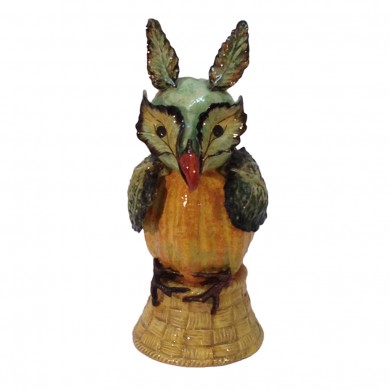 Large Italian Modern Ceramic Owl
This exquisite Mid-Century Italian Ceramic Owl combines a warm combination of colors in a high-gloss finish. This unique piece is comprised of a a nice contrast of detail from the hand-applied lines in the eyes to the texture of the ears and wings.
The underside bears the 'Made in Italy' sticker.
W: 7.5″ x D: 7.25″ x H: 15″