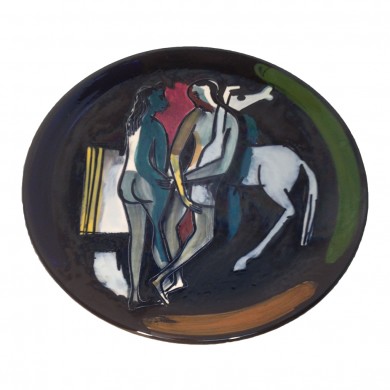 Italian Ceramic Charger by Luciano Rumi
This piece is a fine example of the series of Picasso-inspired ceramic chargers that Luciano Rumi created in the 1950s. It is hand-numbered and branded on the reverse with Rumi's studio mark.
Rumi founded his studio in Milan in the 1940s, and his work has been recognized worldwide by museums and galleries, alike. Pieces of this magnitude are rare and scarcely available for sale.
W: 13.75″ x D: 13.5″ x H: 1″