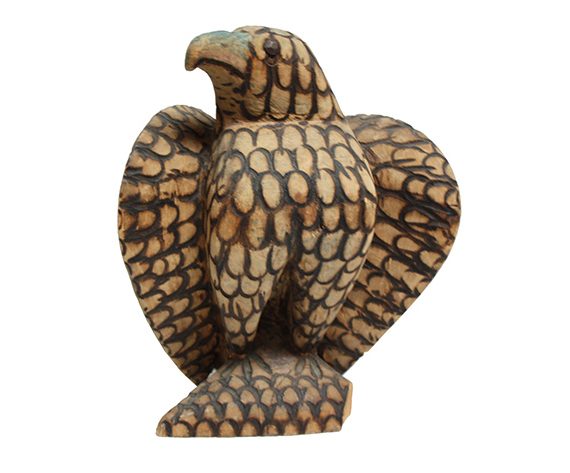 Hand-Carved Folk Art Eagle with Pyrography Detail
This hand-carved eagle is a nice example of mid-20th century folk-art. The detail is burned into the wood in a continuous pattern throughout. This method, known as pyrography, is difficult to execute well, and this piece displays expert ability and craftsmanship. The eyes are hammered metal.
There is loss to the base (a corner is missing).
W: 7.5″ x H: 9.5″ x D: 4″