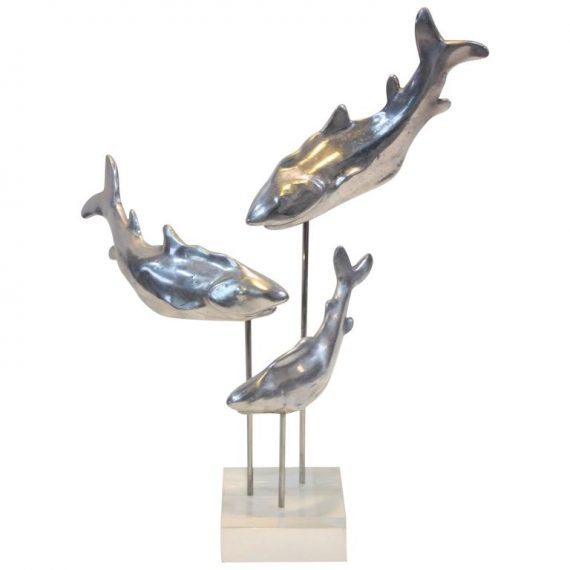 Aluminium and Lucite Trio of Sharks Sculpture
This unique sculpture is composed of three cast-aluminum sharks (representative of a family of sharks given the size disparity between the three) displayed in an ascending spiral formation on rods mounted onto a Lucite base. The sharks can removed and rearranged to alter the display; however, the spiral configuration was intended.
Condition: Good, vintage Shape. Minimal wear to lucite base (few light scratches).
H: 21.3″ x W: 18.75″ x D: 9″